Janice West
The making of....
Here's the original ebay auction description from Springday.com:
"This is the original prototype for the Marx Janice West Action Figure from the Johnny West Action Figure Series.
These figures First appeared in the Series as sort of family members of Johnny West, they then graduated to Best Of The West and finally Johnny West Adventures Series of 12" Action Figures.
Janice West shared her arms and legs with Josie West. We have included regular production samples of the arms, legs, and hands to make this a beautifully displayable prototype. This will make an awesome, one-of-a-kind display! This is a rare opportunity to own a significant piece from our toy making history! As with most SpringDay.Com offerings, there is no reserve and only a nominal opening bid. Take a look at the pics and contact us if you have any questions."
Click on images for a larger version
The Sculpts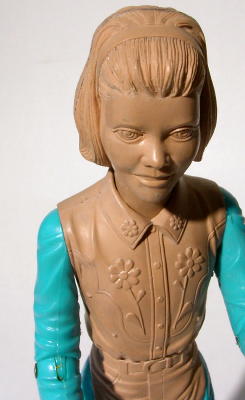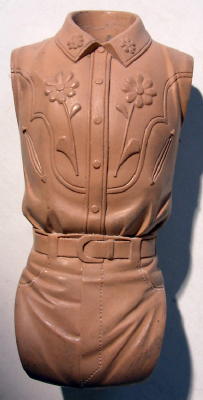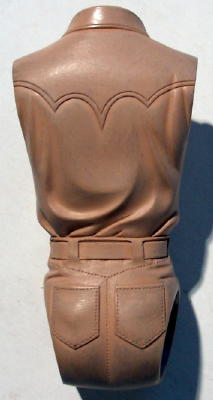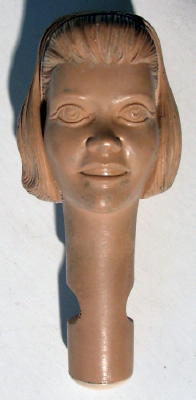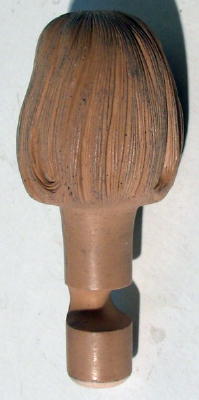 ---
A Test Shot
"Orange Juice" Janice
Believed to be a test shot, possibly for the JWA line of figures. This Janice is molded in a Bright Orange color. This pre-production sample has blue painted rivets and is wearing a normal brown Jay/Jamie vest. A few of these are known to exist.