Japanese Arabian
Made in Japan
Mold
Paint Scheme
Values
" Standing "



2000 Japanese Remake for Indiana Jones figure by Toys McCoy


Grey - Light
Plastic Body

Grey - Dark
Mane

Grey - Dark
Tail

Grey - Dark
Socks

Grey - Dark
Blaze

Black
Nose

Black
Hooves

Black
Eyes

Unpainted
Grey - Light
Chest


No recorded prices

The values above are the
average price recorded from
ebay since 1997.

The MIB value is from
ALL boxed versions. It is
included for reference only.
This horse was issued in the following boxes: Click for Larger Image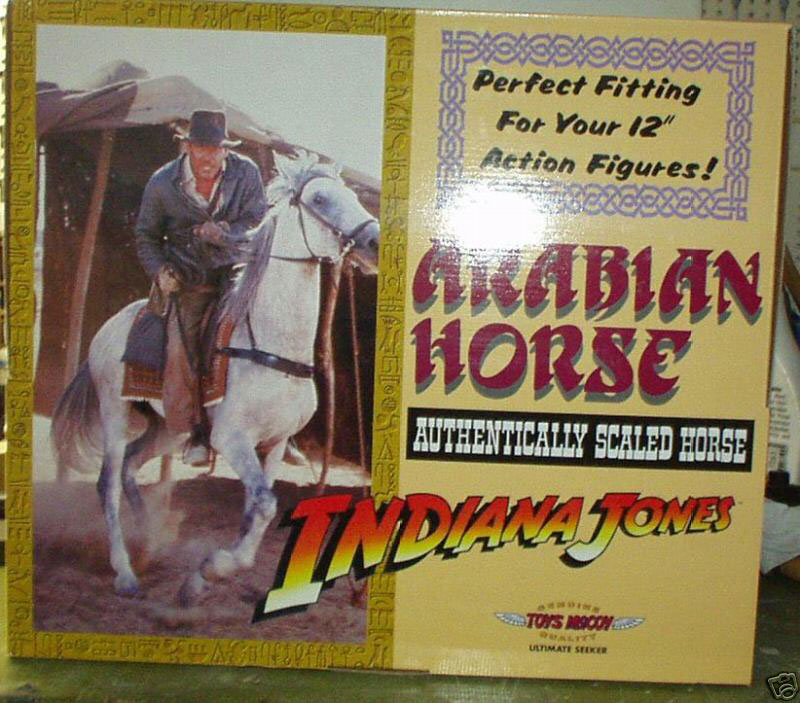 If you have a better box or horse picture and would like to share it, Please let me know.