Canoe
Stock No. (255 in Spain)
Only one Canoe was made for Marx.
They were sold in the United Kingdom in the 'Sunburst' Box and by Suaysport in Spain. No re-casts have been made, yet.
---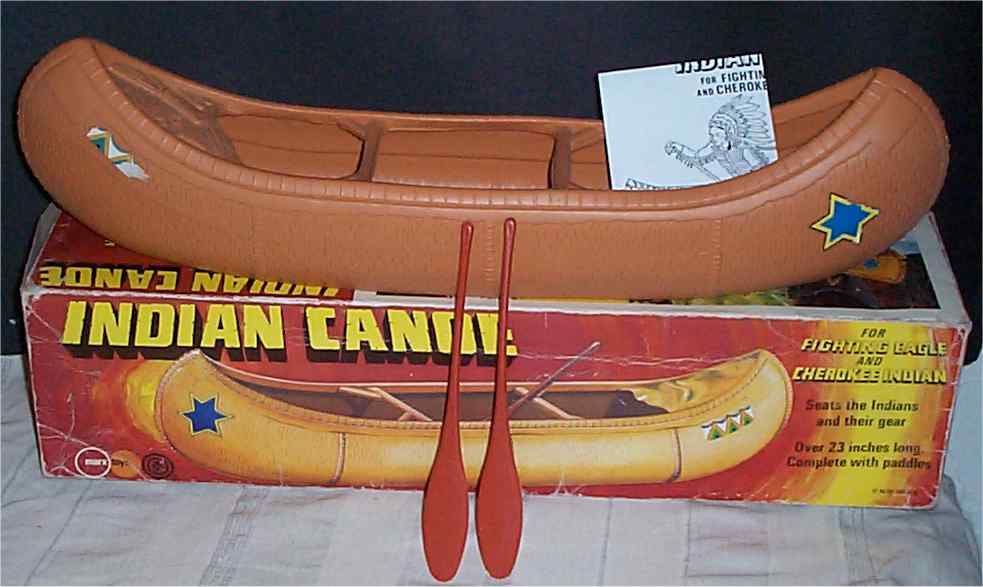 UK Canoe
Made from a tan brown styrene plastic, The Canoe is unpainted Canoes are worth about $45 loose and $100 with box. They are about 23 inches long and come with two red paddles and a decal sheet for putting 'indian style' markings on.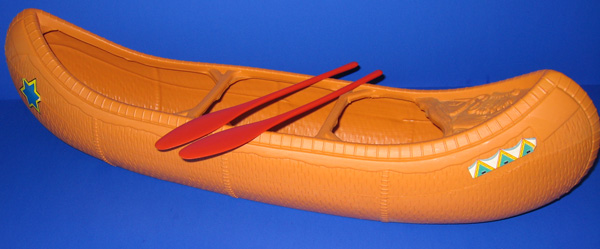 ---
Spainish Canoe (Canoa)
The Spanish version is just like the UK version. It may have a slightly different sticker sheet but I've yet to confirm that I have never seen the box design but is likely to resemble the UK Sunburst design. The company that produced for Spain is SuaySport, SA.